210 W Randolph
| | | |
| --- | --- | --- |
| Douglas | MI 49406 | | | MLS #22046015 |
4

Bedrooms

+

3.5

Baths

|

$1,399,900

|

3,200 Sq Ft
Home is where the heart is
Welcome to the Good Life in wonderful Douglas, MI at this exquisite modern home, punctuated with clean lines and luxe finishes. You will relish time spent in this home packed with amenities and class, and an airy open feel, ideal for life of leisure and entertaining on the Lakeshore. Location, location, location
The character of the home perfectly presented in the wood-floored foyer entrance.
A living room with natural light can never be called a "dark" living room. And this one, so tastefully designed, will never be called anything but a favorite.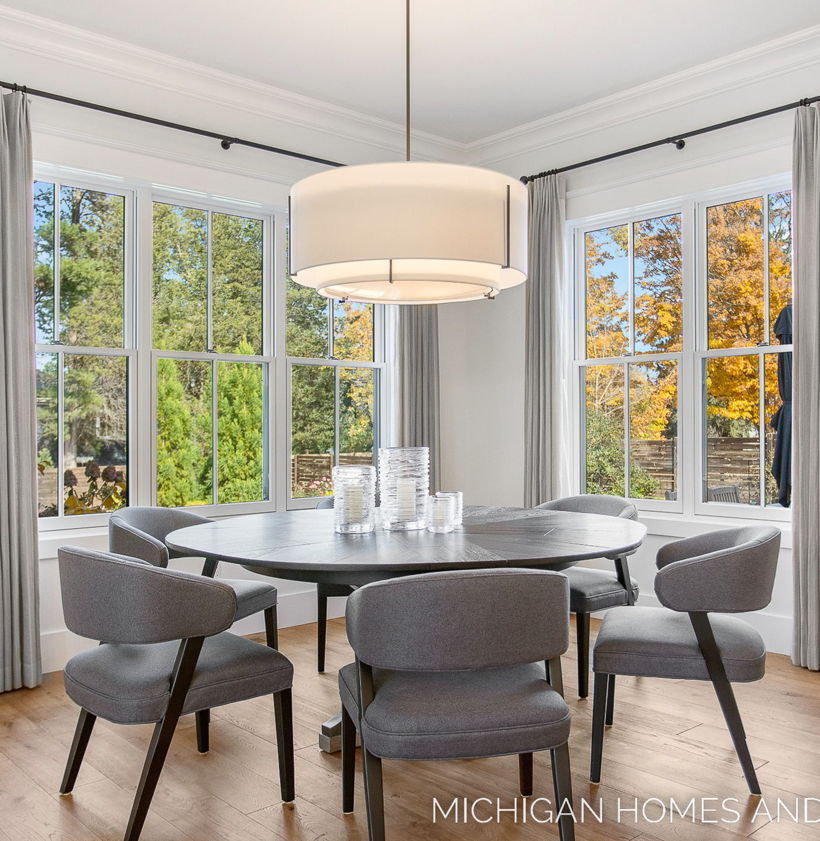 Make the best meals at home
This kitchen glows with natural light, and is equipped hardwood floors, stainless steel finishes, gas range oven, range hood, dark countertops and white cabinetry.
A cozy ensuite with hardwood floors and plenty of natural light -- the perfect place to wake up, make coffee and start the day.
A comfortable area in the lower level is made even more so with the addition of soft carpeting.
The carpeted corridor adds to the comfort factor, making this house a truly warm and welcoming place.
The charm of the stairs and hardwood floors are perfectly contrasted and provide a clean transition from space to space.
Convenience meets style in this wonderfully equipped washroom with tile flooring and natural light.
The TV room perfectly completes this home, making it a place where you can truly relax with a fire and enjoy life.